About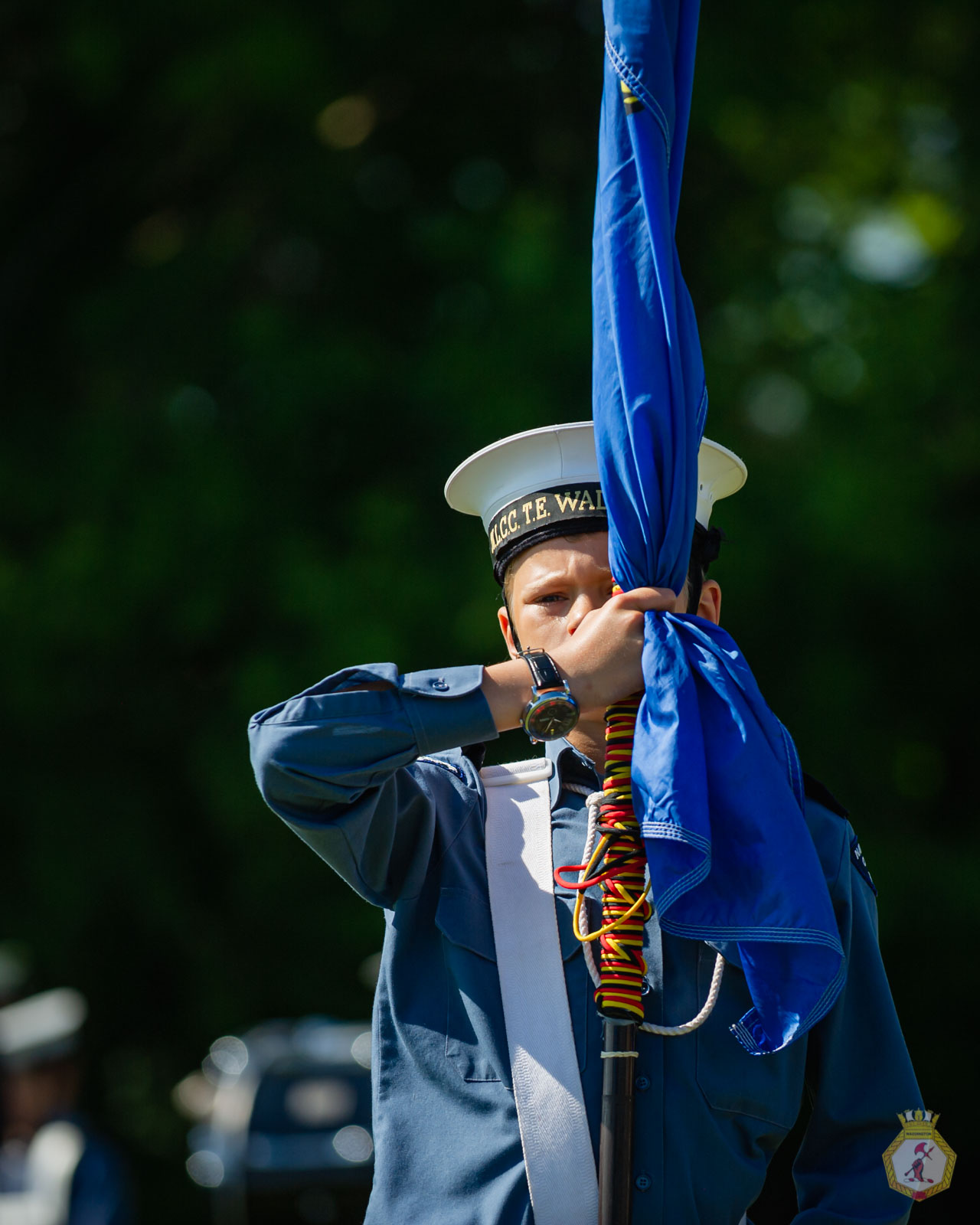 Our corps name is T.E. Waddington. This name was given to the corps because when the corps was created in 1955, Mr. Thomas Edward Waddington was the National President of the Navy League of Canada. Back in 1955, Navy League Cadets was used to get young men interested in joining the Royal Canadian Navy. They learned the customs and traditions of the Navy as well as the importance of teamwork, discipline, and loyalty. The corps operated for many years and even obtained Top Corps honors for several years. However, the corps was stood down in 1978 due to the lack of parade facilities.
In 1988, T.E. Waddington got a new life. The corps was re-started and a new look at Navy League Cadets was born. The organization became a place for boys and girls to meet and become part of a movement that would change the way they looked at themselves and other people. The cadets took classes on communications, ropework, sailing, and drill. Citizenship and leadership became an everyday experience, and the importance of teamwork became an instinct. The program offers winter survival camps, summer sailing camps, and participation in the Remembrance Day parades and the Battle of Atlantic ceremony. In 1995, the cadets had the honor of celebrating the 100th anniversary of Navy League Cadets.
Since that time, NLCC T.E. Waddington has received awards for both Top Navy League Cadet Corps in Alberta and Most Improved Navy League Corps in Alberta.